About Centaur
---
Building and Maintaining Automated Horse Walkers Across the World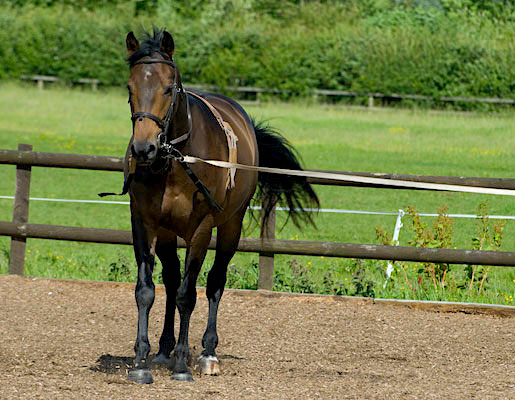 Our Story
Centaur Horse Walkers began manufacturing hot walkers in the late 1960s. To date, we have manufactured over 6,000 standard hot walkers and over 1500 equinecisers (European style free travel of horse).
Currently, Centaur has several models of automated horse walkers from which to choose with many more options to customize to your specifications. Many popular custom options include special colors, various fencing systems, and roofing systems to keep your horses protected from the elements. Over 100 of Centaur's proprietary horse walkers are available for rent at The Los Alamitos Racetrack in Cypress, CA.
Our Approach
Centaur Horse Walkers builds each horse walker (and Equineciser and Starting Gate) to individual client specifications. All horse walkers, miniature horse walkers, and hound walkers are proudly built in the USA.
Unlike other makers and distributors or horse exercise equipment, Centaur Horse Walkers does not use a dealer network – our customers deal directly with us, the manufacturer. This saves our customers from hefty middleman fees and other unnecessary charges which can complicate your decision. Our experienced staff at Centaur Horse Walkers is ready to answer any and all questions you might have about our products, or about the manufacturing, delivery, or installation process. We understand that horse exercisers represent a significant investment for any horse owner, and we promise to do our best to make your entire experience with us a smooth and hassle-free one right from the start.